I have been an art student since I was about eight years' old, and couldn't imagine myself doing anything else. My love for art led me to the world of design. I believe the way a product is designed can affect one's entire well-being. If you think about it, everything we own is designed - from your toothbrush, to a mug, even a hair tie has been specifically designed for its last purpose. As a young designer, I have always been fascinated by this, and I am more than excited to offer my perspective and contribute to the world of design.
Overall I'm quite reserved, I love my own space but I also enjoy meeting new people and listening to their stories. I would describe myself as an INFJ personality type with a boisterous side. I love Sci-Fi, horror movies, conspiracy theories and I watch too much Forensic Files. I love makeup and I have a strong passion for food; I just might be obsessed with both. My "on the job" personality is much more serious, I believe there is a time and place for everything and work comes first. However if you work hard you have every right to play hard.If you and I were to meet I may look different each time because I wear wigs and several other different hairstyles.
Here I am posing for the camera in one of my favorite wigs.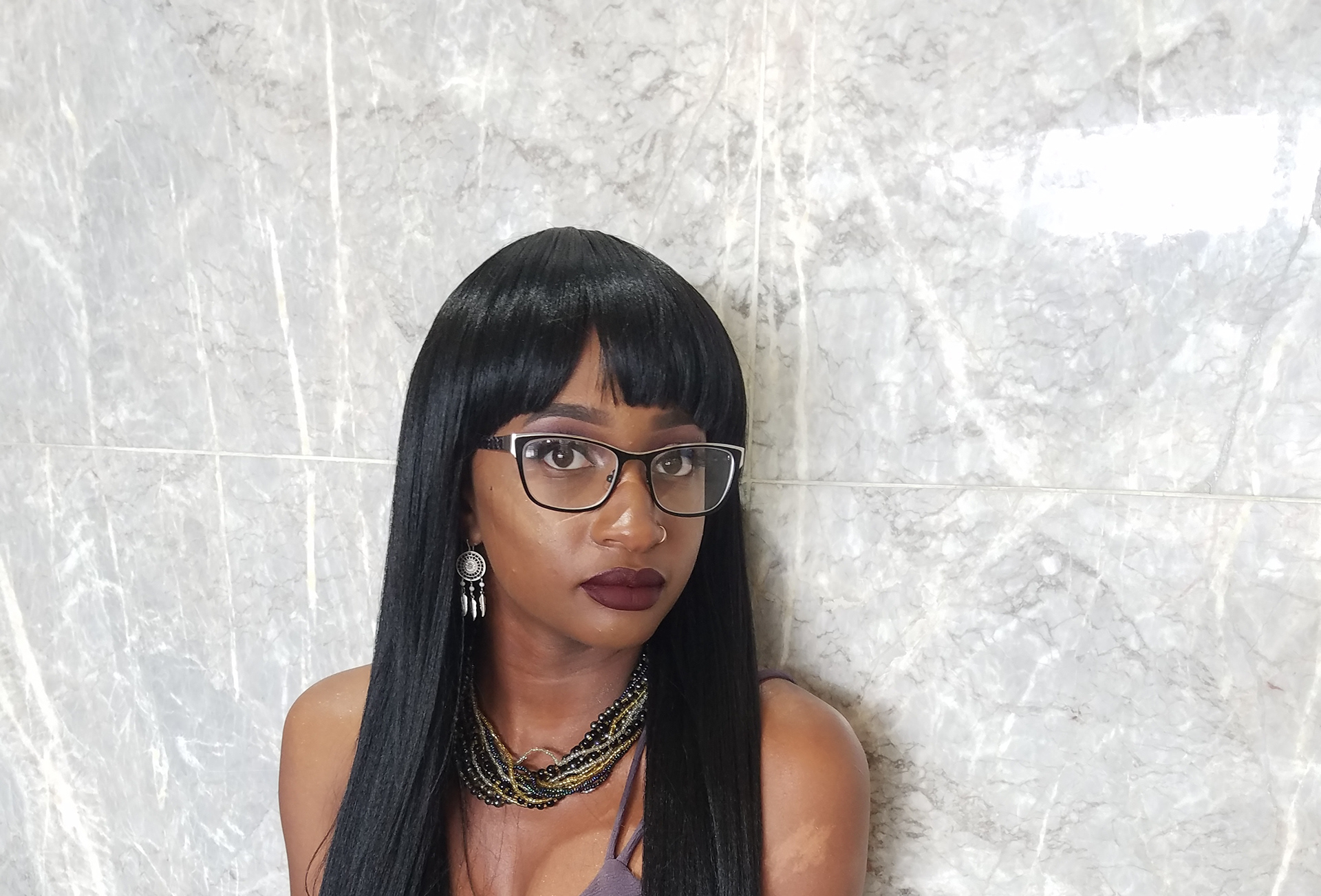 Here is my pup his name is Panda, he is a Pomeranian and Japanese Chin mix, he is quite the handful. He enjoys hunting for bones outside, chewing shoes, socks and recently decided he doesn't want to eat dry food unless it is smothered in gravy.